ELEVATOR & ESCALATOR PARTS, TOOLS, AND SOLUTIONS
KONE Spares USA is your Field Friendly source of genuine OEM elevator and escalator parts for KONE, Montgomery, O&K, Armor, and MAC.
97 Percent
Over 97% of the parts orders we receive ship the same day. We get you the part you need, when you need it!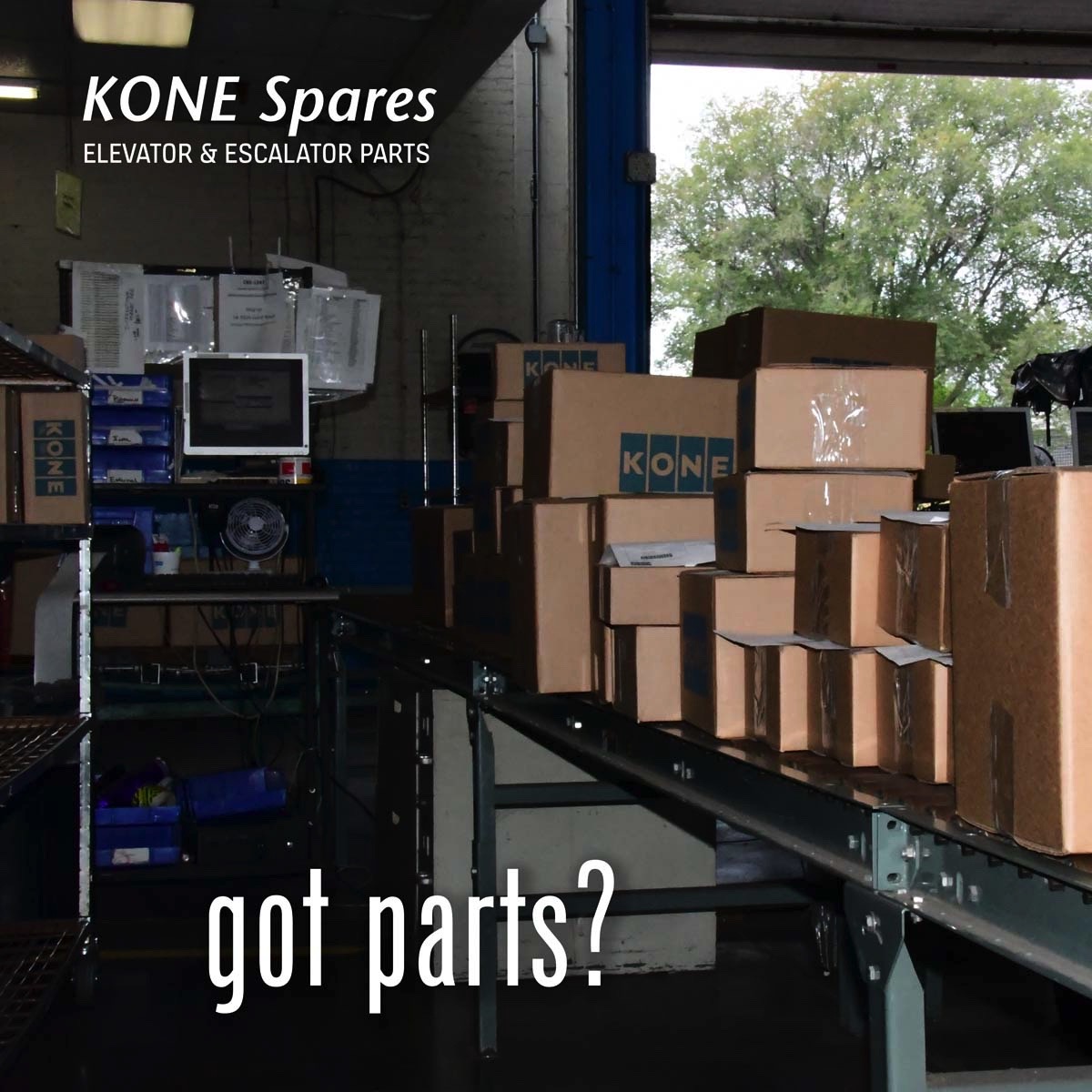 MONTGOMERY HR SAFETY UPGRADE
MONTGOMERY HR SAFETY UPGRADE PACKAGE
Includes everything needed to update Montgomery HR Escalators to current ASME 17.1-2016 code, starting with a NEW MICROPROCESSOR CONTROLLER.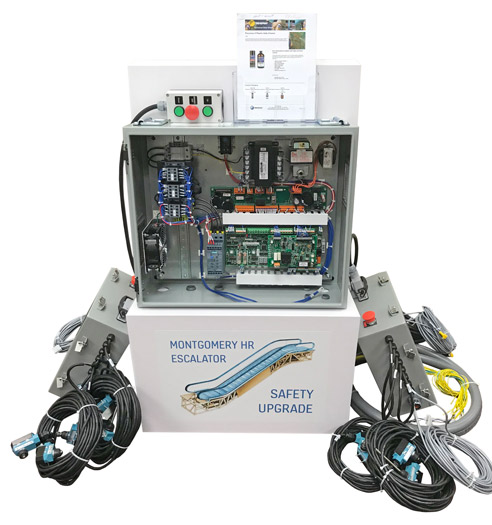 HANDRAIL SANITIZER
KONE SPARES UV-C HANDRAIL SANITIZER
Handrail Sanitizer for Escalators and Power Walks
Zaps viruses, bacteria, and other microorganisms with UV-C wavelengths, effectively eliminating contamination and giving your riding public peace of mind.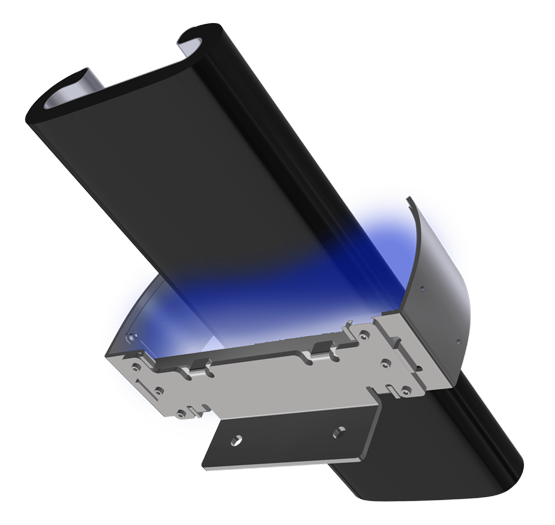 ANTEC
THE MAX LOAD DETERMINATOR
The primary use of the Antec is to test old, unrated, and sometimes questionable hoists or rigging which lack a certified or labeled lifting point. Even when a lifting point is labeled, sometimes it can be quite old, and if there's any doubt at all, testing with an Antec is a prudent measure for safety.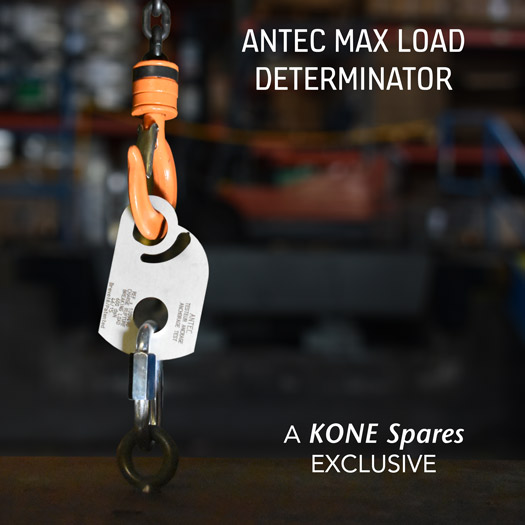 POWER STOP
Escalator Emergency Stop Button
Our new power stop and start stations are an excellent safety upgrade for your escalators and autowalks.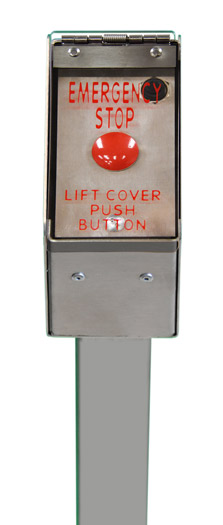 NANOSEPTIC
NANOSEPTIC® SELF-CLEANING ELEVATOR CAB COMPONENTS
If germs were balloons, NanoSeptic surfaces are like a bed of sharp needles.
NanoSeptic self-cleaning surfaces work using mineral nanocrystal which harness the power of visible light to create a powerful oxidation reaction which continuously breaks down all organic contaminants.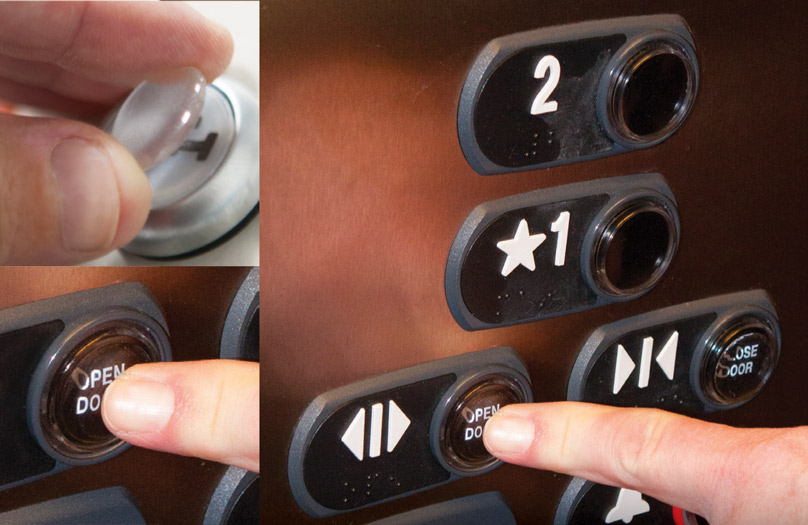 MAX and BOB
Enjoy and learn with KONE's own Safety Ambassadors for Kids
Games and videos for the kids to teach safety for escalators and elevators -- and it's fun, too!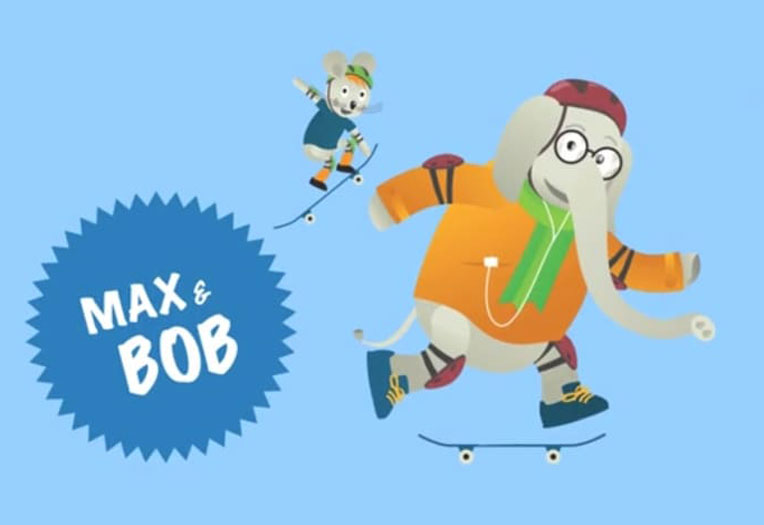 FEATURED ELEVATOR SOLUTIONS
FEATURED ESCALATOR SOLUTIONS
ELEVATOR AND ESCALATOR MAINTENANCE TOOLS AND SAFETY SOLUTIONS
---
YOU are still on the job, so WE are still on the job. If you need us, contact us. We're here to help.
Most of the staff of KONE Spares are working from home, but the warehouse staff is working on-site using distancing measures and extra precautions to continue to ship out parts for crucial repairs. WE ARE WITH YOU.
---
Testimonials
Thank you KONE Spares parts department for the great customer service! Your knowledgeable staff, user friendly website and quick response to my requests have exceed my expectations every time.
Liz Estes, MEI Total Elevator Solutions
---
"I would say that the surveying, quoting, and overall experience has been phenomenal. KONE Spares and its team has been the most helpful during and after normal business hours and even during vacations (Mario) which is unseen in the elevator industry. The surveying process is easier now with the online form and the ordering is simple as well by using the Montgomery CTS numbers. As for the installation, I am hugely surprised how simple the installations has been."
"Any drive upgrade should take no more than 3 to 4 hours at best if all goes well but no more than 8 hours giving the elevator owner a running elevator the same day."
Chris Rivera, Service Manager Orlando, Oracle Elevator
---
"In 2014 we were looking into upgrading our Kone Miprom 21 elevators. I contacted Kone Spares and ask about the new DC drives that were available. I was put in contact with Mario Jones an engineer with Kone Spares who explained the benefits of installing the new DC drives. My concern was the installation of each drive, how many man hours it would take to install per elevator and if detailed instructions was provided with the purchase of the new drives.
"Mario assured me the drives would come with detailed instructions and the time to install would decrease after the first drive was installed. We have 26 Kone Miprom 21 elevators at our installation and we decided to purchase 3 new drives and see how they would work. The drives were installed and working great, the instructions were detailed and the drives were easy to install. The time frame to install was cut in half after the first install. Since, we have purchased the other 23 drives and are happy with the product.
"Thank you KONE Spares, and a special thanks to Kelly Oberhardt and Mario Jones for all your support during the purchasing and installation of the DC drives."
Donnie Bearden, Utility Supervisor, Wolf Creek Federal Services
---
"KONE Spares provided us step replacements for six escalators at one of our high-profile office buildings in Burbank, California. Their service, responsiveness and pricing were excellent. The KONE Spares team took a genuine interest in our project from start to finish and followed-up regularly to make sure everything was going smoothly. I look forward to working with them again in the future and highly recommend their products and service."
Leo Divinsky, Asset Manager, Worthe Real Estate Group
---
"I can honestly say that in my 16 years … you and your staff are the top of my list of favorites! You are always so pleasant and everyone seems so knowledgeable!"
Name and Corporation withheld by request
(because, well … you know)
---
Call Us Toll Free: USA (800) 343-3344
Canada (888) 644‑5663
KONE Spares is proud to be a two-time back-to-back winner of Elevator World's Ellies Award.